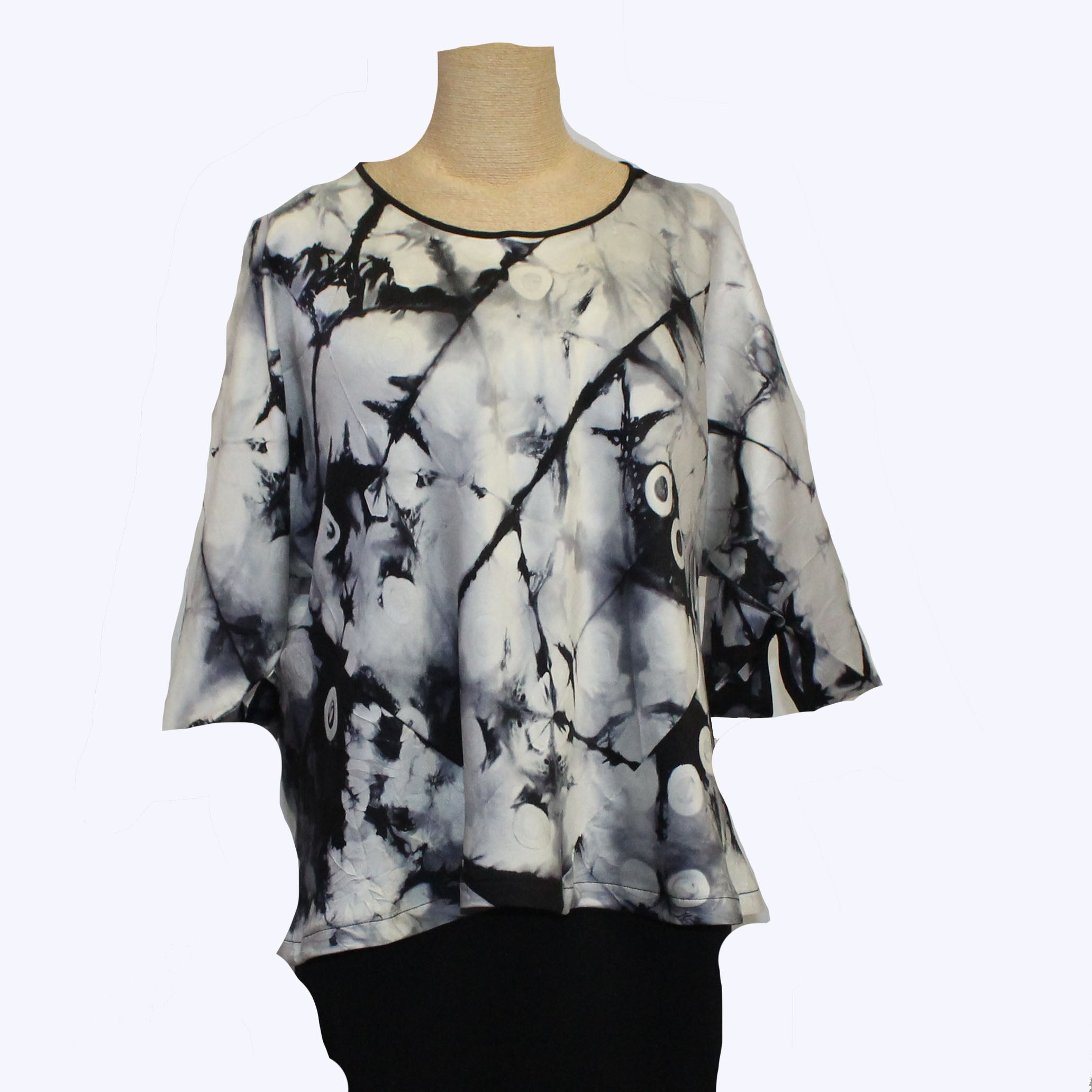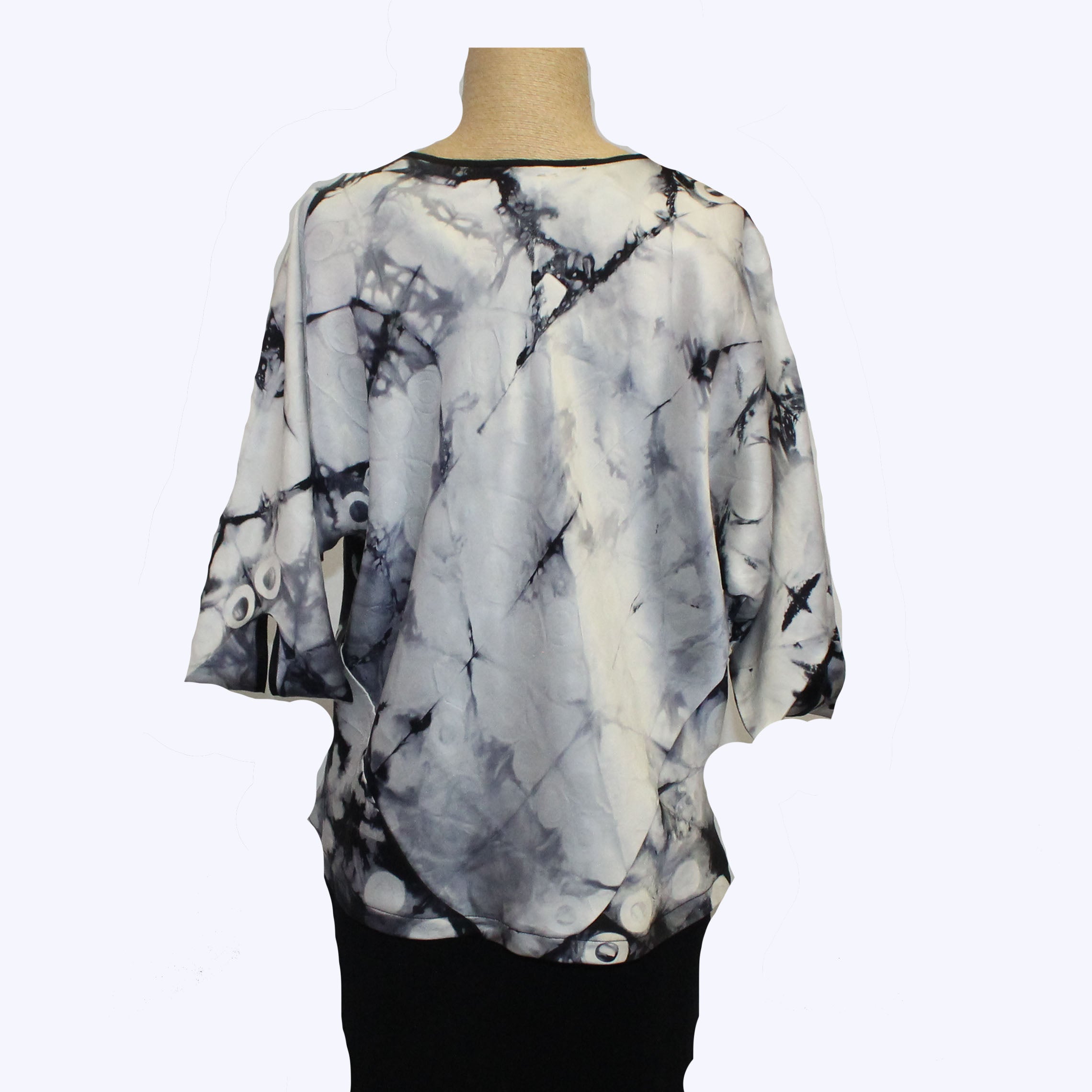 Linda Thompson Pullover, White/Black, S/M Can Special order in other sizes!
Sold Out
This stunning black and white shibori-dyed silk crepe de chine pullover is a standout.  It features two bias-cut triangle-shaped pieces on each side, front and back, lending a soft, fluid drape.  Elbow length dolman sleeves that dip on each side add an artful finishing touch. With elegance and ease, it's the perfect piece that moves from day to evening wear.  Crepe de chine.  Hand wash in cold water.  Hang to dry.  Press while damp. 
Special orders available in S/M, M/L, L/XL.
S/M
46" bust
21" length
50" hem circumference