Begoña Rentero
Begoña lives and works in Spain, where each of her ethereal creations is made of paper, silks, and other natural fibers. Each piece is handmade and hand-dyed to create her own palette of vibrant colors that distinguish her work. Begoña has perfected her method to harden her jewelry so it is not delicate. She is inspired by natural phenomena, art masterpieces, and literary references.
Begoña lives in Barcelona.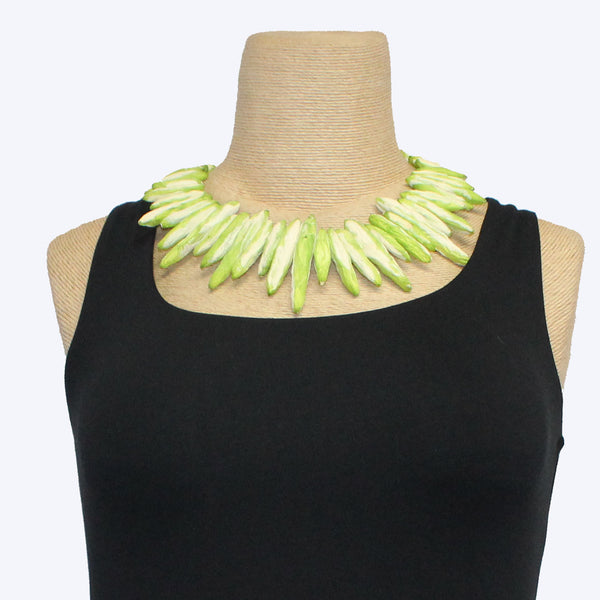 Begona Rentero Choker, Siffanto, Yellow
$225.00
The necklace design was inspired by a hot wind "Siffanto" blowing in the Italian peninsula.  The varying sized pendulum shapes are naturally dyed in yellow. The necklace is made from special...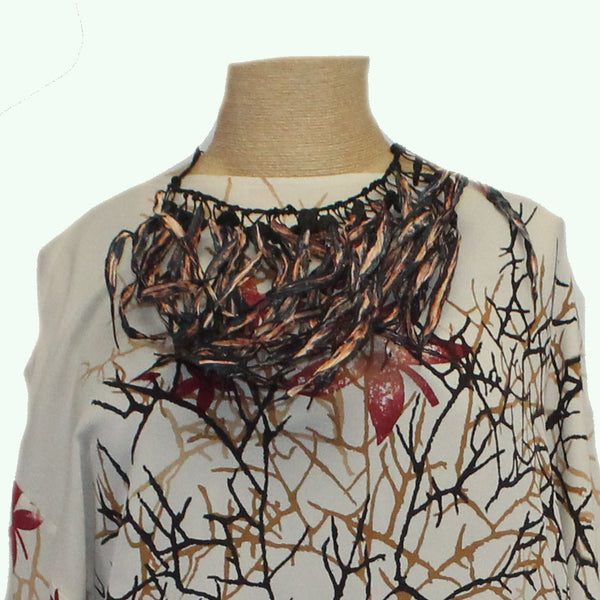 Begona Rentero Necklace, Sumi-E, Black/Orange
$245.00
Beautifully elegant handmade necklace featuring an array of long flowing black and orange feathers, suspended from small bonnet shaped black flowers with a decorative black paper bead closure. The lovely necklace design was inspired by...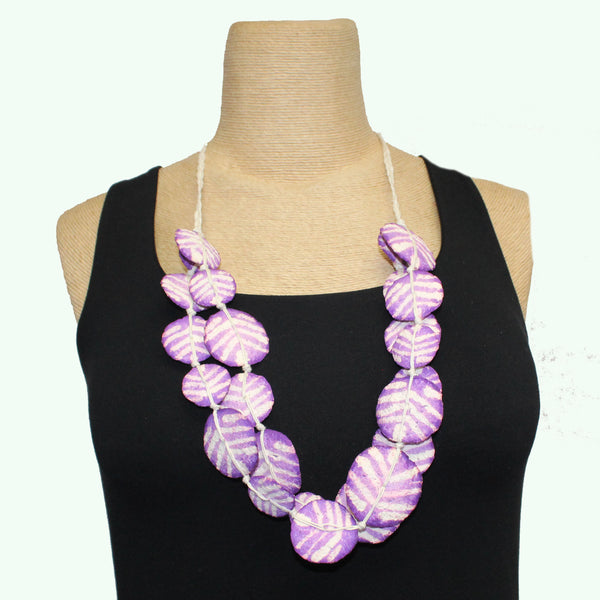 Begona Rentero Necklace, Navajo, Ultra Violet/White
$220.00
This two strand handmade paper necklace features twenty four naturally dyed ultra violet circles with white designs.  It was inspired by the complex ceremonial paintings made with sand by the Navajo people,...