Ficklesticks
Ficklesticks were born in a cozy garden-view basement workshop in San Francisco in 2007.  Now based in Little Rock, Arkansas, founder Diana Taylor and her crew of artisans sew tiny strips of gorgeous, pieced fabrics into tubes that are turned right-side out and filled with wire.  They are then crafted into beads, flowers, and medallions and combined with bungee cords, potholder loops, or elastic bands.  Whimsical, festive, and fun!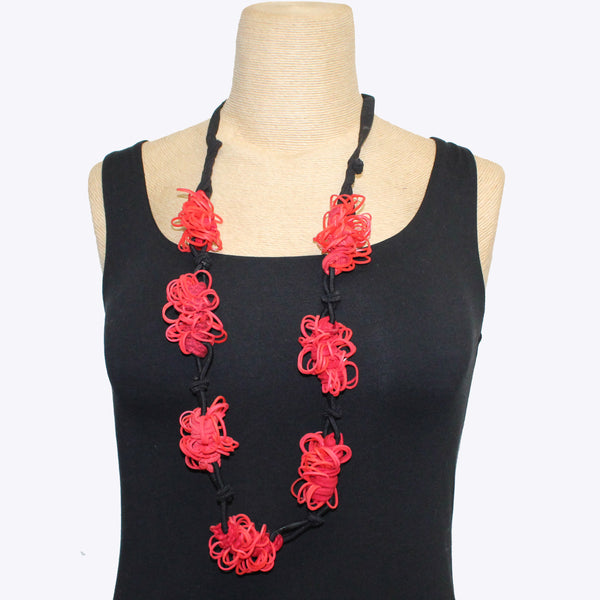 Ficklesticks Necklace, Radiatori, Reds
$75.00
Inspired by ruffled pasta, this fun, festive radiatori necklace features a fluffy motif using silicone bands surrounding tiny strips of gorgeous cotton fabric twisted and twirled on wire and linked with thick,...