Kim Bernardin
Korean born, Parisian-based fashion designer Kim Bernardin incorporates contrasting cultures, materials, and colors in her collections which emphasize freedom of movement. Her Asian styles are infused with a European sensibility.
Kim lives in Paris, France.
.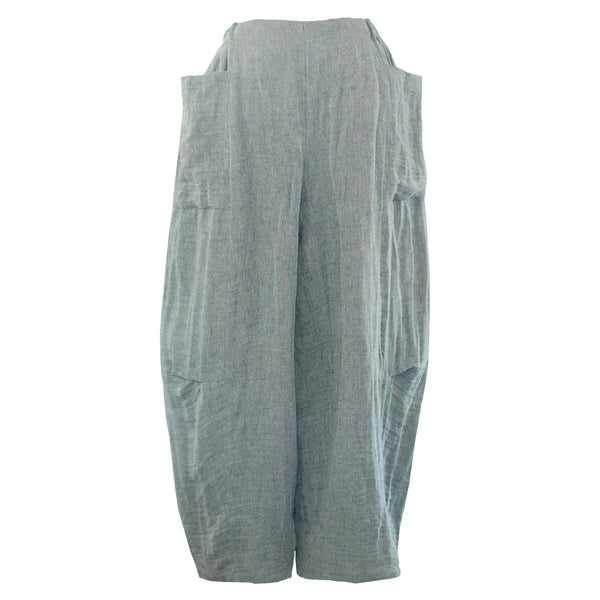 Kim Bernardin Pant, Soft Turquoise, M
$280.00
French designed wide legged pant in a textured linen/cotton blend in soft turquoise.  It features a  flat front with a back elasticized waist and two side patch pockets.   A small...
Kim Bernardin Sweater, Crew Neck, Turquoise/Black XXS
$230.00
An eye catching sweater designed with a vertical panel of solid black and another of black and white narrow stripes both front and back.  The front is also accented with...