Michaela Malin
Michaela's studio is situated in the historical 16th century Armenian monastery in the old port of Jaffa, Israel, where she designs and creates exuberant, high-quality jewelry using neoprene, latex, and resin. An architect by profession, Michaela finds inspiration in architectural forms. Her unique jewelry is composed of two main lines: the expressionist line, which is colorful and majestic, and the abstract line, which is more austere in its colors and bold in size.
Michaela lives in Jaffa, Israel.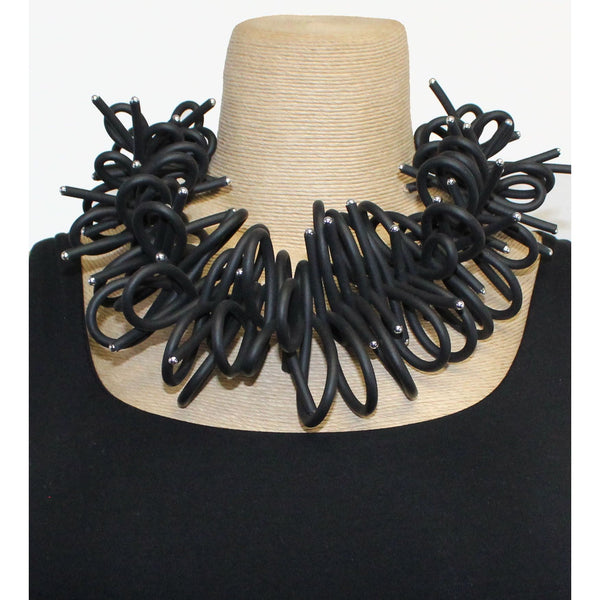 Michaela Malin Necklace, Starlight, Black/Silver
$245.00
A showstopping statement piece, this multi-strand necklace features swirls of black rubber accented with silver tips and finished with a black resin double-hook clasp.  Rubber and resin.  22.5" length  
Michaela Malin Necklace, Zizi, Turquoise/Black
$198.00
Encapsulating the spirit of innovation, this eye-dazzling necklace features a bold whimsical pendant with overlapping turquoise curved rubber strands that is sure to turn heads. It is held by an acrylic centerpiece and...