Samuel Coraux Jewelry
It took a near-fatal auto accident for Samuel Coraux, who started out producing and directing films, to realize his real passion was to explore the world of costume jewelry and create the drama – the "controlled eccentricity" – in the wearer's life.  He created his first collection from Murano glass by combining strong, clear colors with a simple design. He then discovered rubber and plastic to create energetic, playful designs that reference modern art and architecture. 
Samuel lives in Paris, France.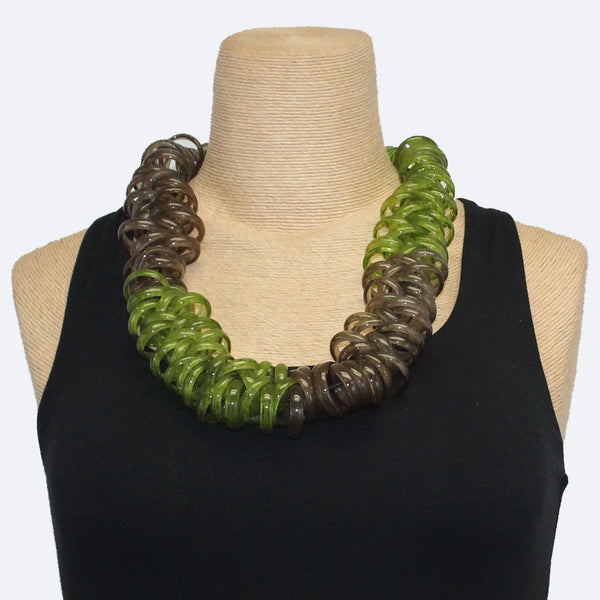 Samuel Coraux Necklace, Murano Glass Rings, Green/Taupe
$225.00
A beautiful necklace featuring swirls of Murano glass rings in green and taupe.  24" long with 4" chain extension..