Wallace Sewell
Fine woolens made in the UK.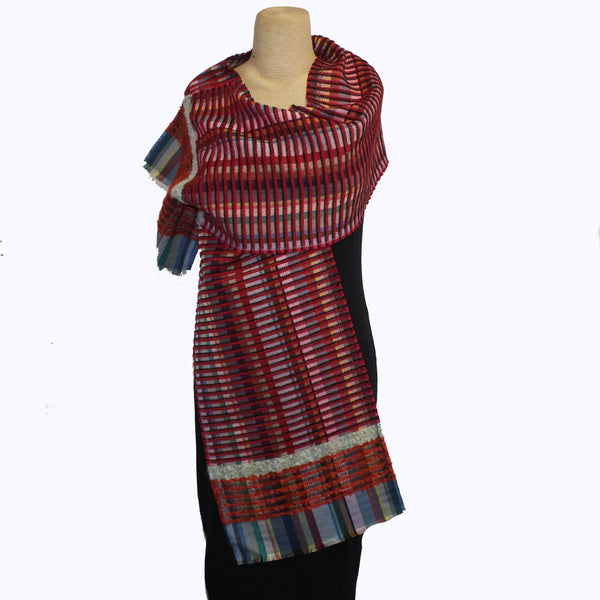 Wallace Sewell Scarf, AllHallows, Cardinal
$185.00
This rich colorful scarf juxtaposes tight, symmetrical horizontal stripes of cardinal and black with multicolor silk vertical lines for a beautifully textured pattern.  Orange and mint horizontal stripes with a half inch fringe detail at each...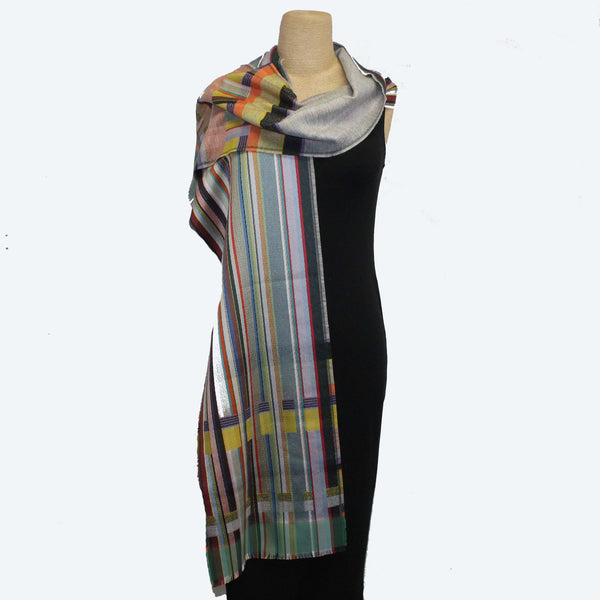 Wallace Sewell Scarf, Else, Grey
$185.00
This rich, colorful scarf features long vertical multi-colored silk stripes on one side and luxurious lambswool in grey on the reverse side, accented by multi-colored patterns and a 1/2" fringe detail...