Wallace Sewell
London-based Harriet Wallace-Jones and Emma Sewell are known for combining color, structure, and yarn in surprising geometric formats.  They create individual fabrics with bold, asymmetric blocks and stripes of varying scales, which bring unique patterns into their scarves.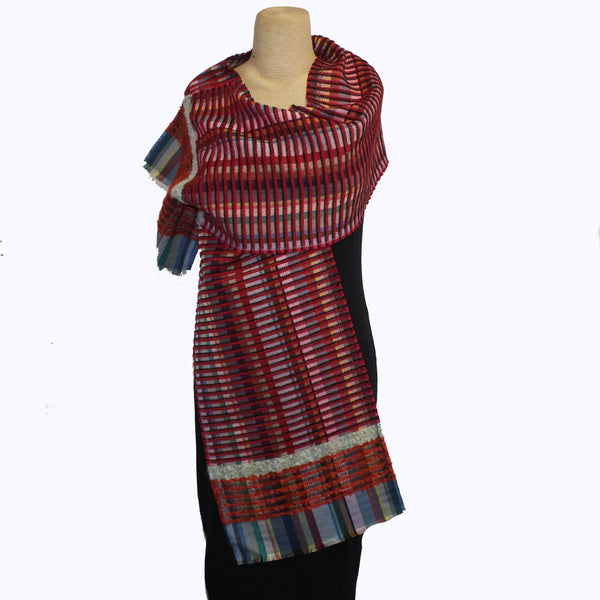 Wallace Sewell Scarf, AllHallows, Cardinal
$185.00
This rich colorful scarf juxtaposes tight, symmetrical horizontal stripes of cardinal and black with multicolor silk vertical lines for a beautifully textured pattern.  Orange and mint horizontal stripes with a half inch fringe detail at each...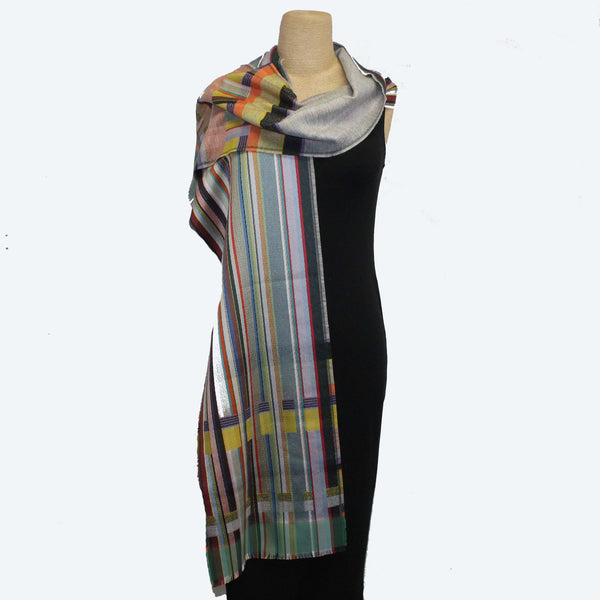 Wallace Sewell Scarf, Else, Grey
$185.00
This rich, colorful scarf features long vertical multi-colored silk stripes on one side and luxurious lambswool in grey on the reverse side, accented by multi-colored patterns and a 1/2" fringe detail...