Yaza
Tenzin and Namgyal founded the company Yaza in honor of their father's surname.  Their women's wear combines the visual interest of bohemian chic with curated, hand-printed natural fibers.  The small studio line is inspired by growing up in Nepal and India while being around their mother's boutique and their father's creation of Tibetan rugs.  They work closely with skilled artisan families in India and Thailand to create clothes that feel as good ethically as they look aesthetically.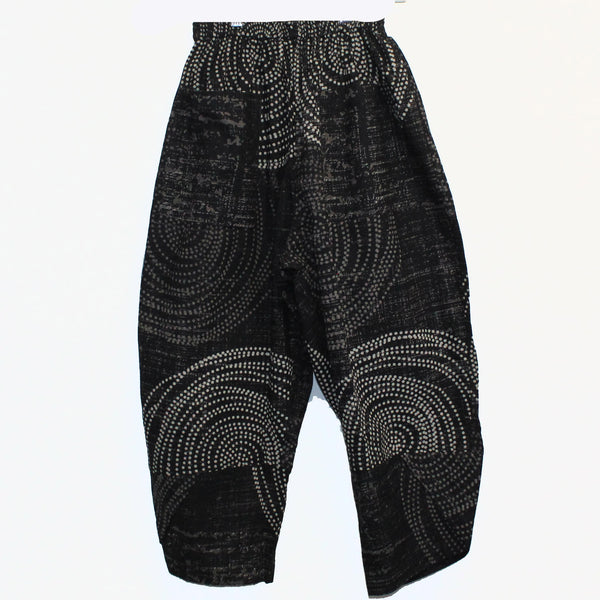 Yaza Pant, Surya, Dot Circle Black S & M
$125.00
These fun, stylish black pants feature an array of white and taupe dots in a swirling circular pattern that are certain to stand out.  They feature ballooned lantern-style legs that taper gently...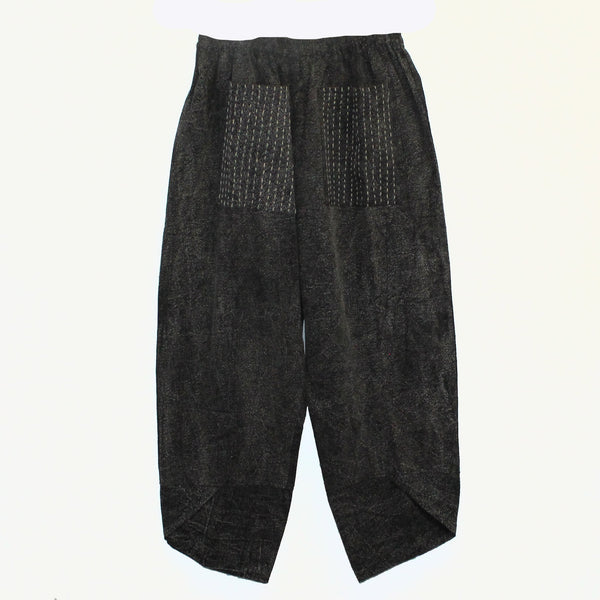 Yaza Pants, Surya, Grey S, M & L
$125.00
These fun, stylish grey pants feature gently ballooned lantern-style legs that taper at the hemline and are finished with fold-over hem cuffs.  The pants are designed with an easy, comfortable...